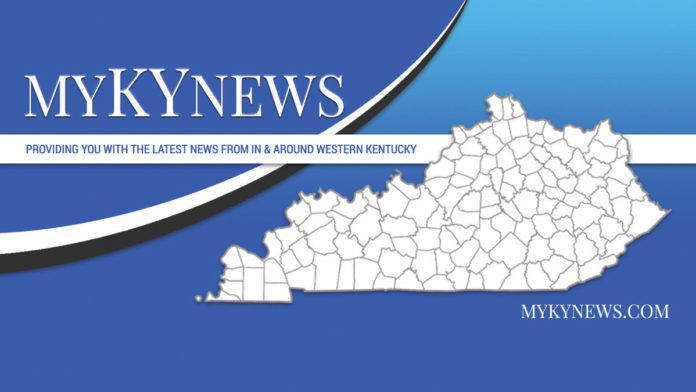 As a little boy, Jorge Madrid remembers looking out across the green ocean from the mountainside in Honduras, squinting his eyes just so…as children will, imagining his mother in America, waiving back to him. You see, he didn't know his mom, she left Jorge in Honduras with his grandmother. The lifestyle he remembers is that food was sparse, eating only mangos or bananas for breakfast if they were lucky. He knows he was a sickly child with a big belly and very skinny and because of that he didn't get to attend school very often. Madrid remembers his grandmother's house was made of metal, or "tin, like they use in barns" he said, with a dirt floor, no plumbing, and a clay stove.
As a child, he recalls his aunt came to visit in Honduras, and they all decided to walk to America. The group had 5 adults, including Madrid's grandmother, 4 children, and a parrot. The trek took about a year, and Madrid is pensive about the memories. The Guatemalan jungle was a rough part of the trip. The monkeys took particular interest in the group, as they were passing through, at times becoming aggressive because the monkeys didn't want the people there.
The group crossed many rivers, lakes, and numerous mountains. In the middle of Mexico, the entourage was caught and placed in jail for deportation back to Guatemala. The children were looking at this as a grand adventure, having come from the jungle. One night the adults gathered the group and they escaped together, by walking the Rail Road tracks and once again the journey was underway. Madrid remembers eating birds as they walked along, eating and drinking whatever they could find and it was in Mexico that he experienced Christmas and Halloween or 'The Day of the Dead' for the first time.
The group entered the U.S. in Texas, via the Rio Bravo River. Two strangers had an intertube that the children used to help them float because they were too young to swim. He remembers all the adults and children…and the parrot…got into a 2 door blue Ford Mustang. During the drive, they ended up in the Stanley area, near Owensboro, where they stopped to rest, and a church was able to help them. Instead of heading to New York City, which was the plan, Madrid's mother came to Western Kentucky and joined her family. This was the first time that Jorge met his mother. The family decided they would stay in this region because the lifestyle was more appealing than New York City. Unfortunately, the parrot died during this portion of the trip.
The family lived at the Daniel Patino shelter in Owensboro for 4-5 years and it was there that Madrid really learned what it was to be a kid. He knows he was blessed to get to experience these new and exciting things, field trips for example. Madrid went on to graduate from Apollo H.S. in 2006, and earned a full scholarship for community college, but lost it because he was not a citizen of the U.S. However his high school sweetheart turned wife Savanah would make sure he rectified that. After interviewing and studying to become a U.S. Citizen Madrid tested and with a perfect score became a citizen in 2013. The Madrid's are now parents to 9 year-old Sofia and 4 year-old Jolanda.
In 2003 at the age of 17, Jorge started with Kroger in Owensboro, and is now the Store Manager Assistant, and Operational Human Resources Manager, in Powderly. That is until September. The family is currently on a mission trip to Honduras for one week, and the second week of the trip they are planning to visit with family that still lives in the area where Jorge lived with his grandmother all those years ago. The plan is, in September Jorge, Savanah and their children will move to Honduras permanently as missionaries with El Ayudante.
Walking away from the life that he's built, and walking back into the life he left, Madrid says "this is all in God's plan." Everything has fallen into place for the Madrid's, and they are excited to start the next chapter of their life. Madrid is humble when talking about how blessed he's been in the U.S., from his church family at Yellow Creek Baptist Church in Owensboro, to his family at Kroger. He's leaving behind his grandmother and mother, but already plans to come back for the holidays when he can.
In Honduras, Madrid dreams of building a church or somewhere that children would have daily food, and can be safe. To have clinics available, with doctors and dentists. Also to help the native Hondurans learn to build stronger homes and water filtration systems, simply bringing a better life to everyone he can.
— Kathrine Newman-Timmons, www.mykynews.com