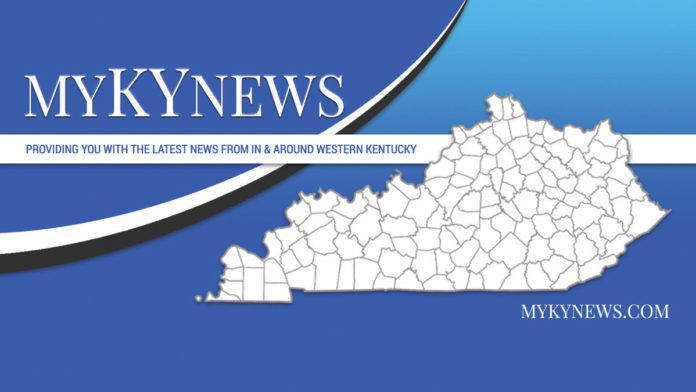 Being a business owner and running a restaurant has been one 23 year old's life for the past two months.

Beef O Brady's opened on Feb. 4 with Owner/General Manager, Trevor Lewis at the helm. Trevor, along side his dad, State Representative Scott Lewis, opened the family sports restaurant in downtown Beaver Dam and they restored a piece of history while doing it.

Built in the 1890's the building, located at 200 North Main, was once home to Beaver Dam Deposit Bank. The bank has been gone for many years, but its footprints are still there and the main attraction of the new restaurant – the vault and brick walls.

"It's a talking piece and we're not moving them," Trevor said of the old building's features.

The bank was believed to be the first in downtown Beaver Dam, and now it's the first sports restaurant.
Besides the vaults and the old brick, diners can enjoy 25 televisions as well as good food. Trevor said that their best seller is Wing Wednesday, but every weekday there is a different special.

"We are starting construction on a patio and will add three more TV's outside," Trevor said.

The opening weeks were a learning experience for the restaurant. Trevor admits that he was doing a lot of trial and error and he worked hard to get all the kinks worked out. Despite the learning curve, corporate didn't expect the numbers that the restaurant had in their first week, landing them second in sales in the franchise. Week two they were fourth in sales and now they are still doing great from week to week.

Before his sister, Tori Warren, stepped up and helped him, Trevor was working open to close everyday. He said that he learned to run off of little sleep, little food and nothing would be the same from day to day. Trevor has some experience in the restaurant business from working at Subway but said it doesn't compare to Beef O Brady's. Being a Christian with a strong faith, he told himself, "this too shall pass."

Pass it has, with the restaurant finding its place in downtown.