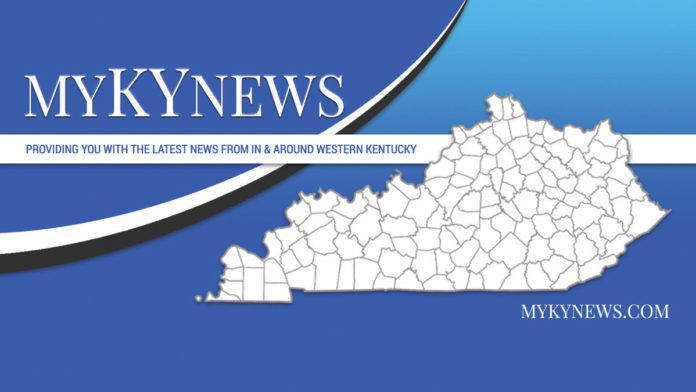 Early May in Kentucky. The air is different and spring is popping up all over the place. The weather is unpredictable, but with the sun shining brightly comes the promise of warmer weather, signaling it's time for The Kentucky Derby.
Always the first Saturday in May, The Derby has run consecutively since 1875. Even during the Great Depression and both World Wars. From the infield to Millionaire's Row, there's nothing quite like it anywhere else in the world.
Greenville native Chester Thomas is there, taking it all in. In late March his horse 'By My Standards' won the Louisiana Derby, pulling off a 22-1 upset, putting them on the road to "The Run for the Roses."
Thomas said Thursday afternoon, "The Derby is always fun and if you've never been you should. I still have friends in Greenville and Central City, and consider that to be where my roots started."
Thomas, who now lives in Madisonville enthusiastically said, "This has been really good. We are keeping our fingers crossed. Our horse has good tactical speed, we are pleased with the number three position."
When asked if Saturday's predicted rain would effect 'By My Standards' Thomas replied "he's worked on a wet track before and if it rains we will all have rain coats on, the horse will be just fine."
"I was interviewed by the Louisville CBS affiliate earlier and I always tell them I grew up in a small coal mining town, Greenville Kentucky. My family was in coal mining, that's what we did."
When asked the most an exciting part of this week, Thomas replied, "It's all been exciting, over the last couple of days, some of my classmates from 1977 have reached out. That was fun."
"My younger brother Craig is bringing Mom (Sue Thomas) up from Owensboro Thursday, my other brother Phil is coming Friday. My wife Jennifer is from Owensboro and her sisters are coming. Our sons are are coming from Los Angeles and Tampa, we are going to have the whole crew," Thomas said in closing.
The Derby is billed as the most exciting two minutes in sports, but pulling for a Kentucky boy, with a Kentucky horse and a dream makes it even more exciting.