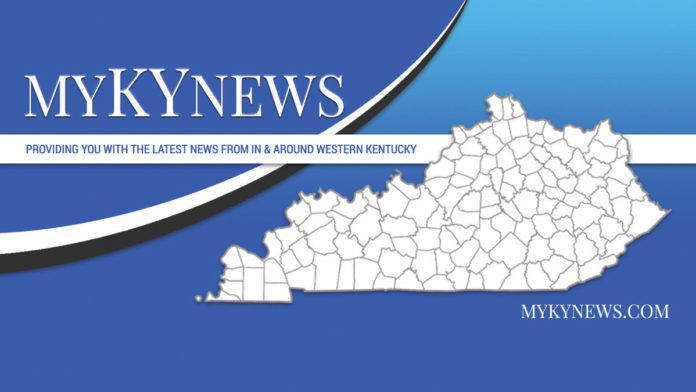 "I didn't think it would ever really happen, I told myself this is a one in a million thing, you can go for it, and of course I did, but I really didn't expect the vision I had since I was a eighth grader to happen." After an arduous and brief campaign this past June, Jonna was elected 4-H President, for the Commonwealth of Kentucky.
"It was one of the craziest weeks of my life and you don't even campaign for the whole week. It's pretty much like a weird 48 hour period. That was the most hectic few hours of my life." Woodson said.
"My campaign slogan was 'Pick Jonna', we ordered guitar picks and hole punched them and made bracelets. It's really difficult to make a pun off of my name, but thumb-picking arose in Muhlenberg County, that's where we got it from."
"The first big 4-H event I went to was 4-H camp as a fourth grader. I was hooked with camp and I thought it ended in 6th grade, but I found out I could still go to camp, even as a teen. You have to go to the membership meetings. I was like 7:30 a.m. is so early, but as I kept getting involved in the teen meetings, I kept hearing about conference."
When asked about one of the more surprising aspects of her roll Woodson said, "I've definitely been surprised at all the kids I've had a chance to meet. I told myself 'you are not going to take this for granted for a second. Every time you put on that jacket, you are the least of the worries. The kids, the 4-H'ers, they are what's important.' "
"It's exciting, going to any event, be it the state fair when they see they've won a ribbon, or leading our workshops, even going to different teen retreats. Actually watching them use the leadership skills they've learned or even improving on them. That's what this is all about, trying to encourage and help bring up the next set of leaders."
"My favorite program here is 4-H Cloverbud Day Camp. We simulate what 4-H camp is but for the 5-8 year olds. When they are leaving Cloverbuds, they are ready for regular 4-H camp. I love the little ones because they are always so excited and so happy. When I would have a rough day at school, I really looked forward to Cloverbud Camp."
"I'm a freshman in college now and 4-H helped introduce me to the academic world. In 4-H I'd always been super busy, because I knew I wanted to be as involved as I could be. State Officer, that role was a whole new realm; a different type of busy. When I entered college, I felt like 4-H grounded me in a way."
Coming up next for Woodson is this years conference, "which is where I'll hang up my green jacket. From there on out it's one of those things where I don't want to let 4-H go, but I have to, because it's time."

"Next fall I'll be a sophomore and it's going to start getting hectic in a new way. I am studying Pre Veterinary Medicine, so I'm going to have to start getting animal experience hours, clinical hours. I'm going to be taking harder chemistry and biology classes. My life isn't going to be getting any less busy. I have to say goodbye to 4-H for a while.
When asked what vet school she'd like to attend, Woodson said, "I feel like everybody in Kentucky dreams of Auburn and it is my dream. Auburn is Kentucky's 'in state' vet school since there isn't a veterinary college here, and it's a great school."

Jonna's parents, Jon and Stephanie Woodson said, "We credit all the 4-H opportunities offered to Jonna, from conferences to camps, the local activities here, even helping her get chosen as a governor scholar. Mackenzie Pogue and the rest of the folks here at the University of Kentucky Extension Office helped her be a leader."
"So many parents say Muhlenberg County doesn't offer our kids anything. Well there's a lot offered in 4-H alone. We're not wealthy people, there's always a way, 4-H makes a way if there's a kid that wants to attend something, there's always a way if the kid is truly dedicated. The 4-H activities, the Governors Scholar program is what helped her get her full academic scholarship to Murray. Without 4-H I don't think any of that would have been possible."
Mackinzie Pogue said, "Jonna is humble, she's not going to brag on herself. She's attending Murray State on a presidential scholarship. She's also made her mark in Muhlenberg County as being the first state officer from our program."
The Presidential Scholarship includes full tuition, housing and a meal plan. "I'm very blessed" Woodson said humbly, with a smile.

"4-H Teen Summit is when she got the phone call from Mom to inform her that she'd received the presidential scholar. She was at a 4-H function when she found out that she had a promising future ahead which we already knew." Pogue continued.
"This year when we were pulling into Summit, one of our middle schoolers said 'hey, isn't this where Jonna was so excited when she found out that she received the Presidential Scholarship?'. She's a fantastic mentor to our younger 4-H'ers. Whatever goal she sets for herself she goes after."
Woodson smiled when asked what she would tell a shy fourth grader if she had the chance, "I would tell them that the world is much bigger than they think right now. There's many more possibilities and opportunities than they can even imagine and there's no reason to believe that they can't at least try for them."
"If you are really dedicated and passionate and love something, then a task is never going to be too big to at least try for. Whatever it is that you are passionate about, and you want to go for, you just have to see where God takes you."
Kathrine Newman Timmons