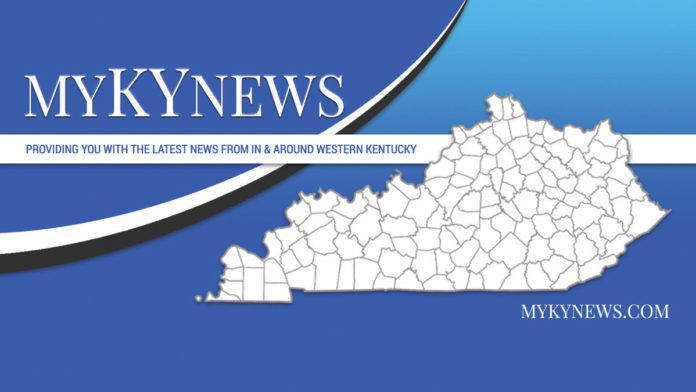 The Muhlenberg County School Board recognized several individuals for their recent accomplishments at Thursday nights board meeting.
Lleyton Edwards from Greenville Elementary lead the Pledge of Allegiance at the meeting and was recognized for winning the school district's 'Clean Up Muhlenberg County' billboard contest.
Carla Embry, Community Relations Specialist with the Muhlenberg County School Board said, "There were over 300 entries across the district and there are so many talented students in our schools. Lleyton will have his drawing along with his photo displayed on a billboard."
Others recognized:
MCHS Art Teacher, Mrs. Kimberly McClellan White was congratulated for winning first place with her jewelry piece she entered in the National Society Daughters of the American Revolution competition.
Several students and teachers were recognized for placing 1st, 2nd, or 3rd in the Cedar West Coal Fair Project:
Science:
1st – (K-2) Hudson Blake, (6-8) Joseph Montgomery
2nd – (K-2) Josh Hobgood, (6-8) Hailey Robinson
3rd – (K-2) Hannah Hardesty, (6-8) Cole Smith

Art:
1st – (9-12) Abbigail Brooks
2nd – (K-2) Hannah Baxter
3rd – (K-2) Lilly Wells

Music/Multi Media/Technology:
1st – (9-12) Ethan McLimore
3rd – (6-8) Micah Sorrels, (9-12) Hannah Everett
Math:

1st – (6-8) Mackenzie Gibson, (9-12) Karson Alverson
English/Literature:

1st – (K-2) Weston Maynard
Social Studies:

1st – (9-12) Kyle Chadrick, 3rd – (K-2) Avery Duvall

T-Shirt Design Contest Winner receiving $100 – Micah Sorrels

Teacher Awards for most effective units based on teacher summary reports:
Grades K-2:
1st – Debbie Tabb
2nd – Emily Gardner
3rd – Lacey Groves

Grades 3-5:
3rd – 5th grade team: Matt Adams, April Howell, Tina Beliles, Melissa Southerland

Grades 9-12:
1st – Kelly Melton
2nd – Ryan Groves

Carla Embry photos