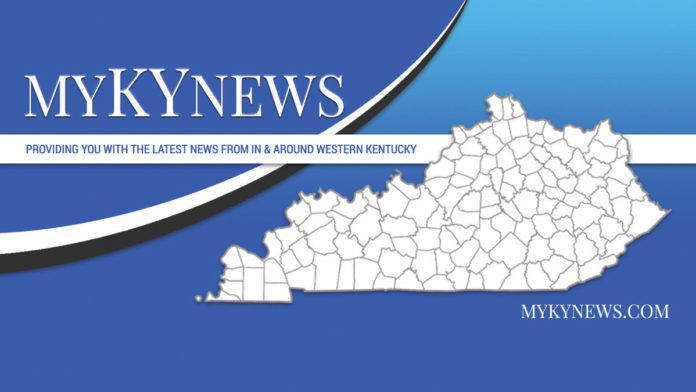 GREENVILLE, KY., — James Ezra 'Jim' Williams, 84, of Greenville passed away on Thursday, June 13, 2019 at 4:43 p.m. at Owensboro Health Regional Hospital in Owensboro, KY after several month's illness. He was born on July 1, 1934 in Muhlenberg County the son of Shelby Williams and Lucille Groves Williams. He was the oldest member and a deacon of Bard's Hill General Baptist Church. Mr. Williams retired from MPD, Inc.  as a mechanic and later did carpentry work. He graduated in 1954 from Graham High School where he was an outstanding basketball player. He was a loving husband, father, grandfather, and great grandfather.
He was a Veteran of the U.S. Army serving from 1957 until 1959.
Mr. Williams was preceded in death by his parents, a daughter Teresa Williams Dunn, an infant son Dennis James Williams, a grandson Rois Matheny, a great grandson Baron Galyen, a brother Melvin Williams, and a sister Carlene Duvall.
He is survived by his wife of 65 years Ila Strader Williams of Greenville, son Kevin (Greg) Williams of Louisville, daughter Katrina (Pride) Galyen of Greenville, 3 grandchildren Jamie (Adam) Diedrich, Hollie (Ben) Williams and Braden (Laci) Galyen, 2 step-grandchildren Tony (Alexa) Dunn, Glen Ed Dunn, 5 great grandchildren Nash, Larken, Ilie Beth, Lawson, Elsie Jo, 8 step great grandchildren Brylee, Madison, Mallory, Kailee, Elijah, Nathan, Joseph, and Jacob.
Funeral services will be held on Monday, June 17, at 12:00 noon at Bard's Hill General Baptist Church in Greenville with Rev. Keith Howard officiating, assisted by Rev. Ricky Peterson. Burial will be in Vernal Grove Cemetery in Greenville.
Visitation Monday, June 17, 2019 after 10:00 a.m. at Bard's Hill General Baptist Church until time of funeral at 12:00 noon.