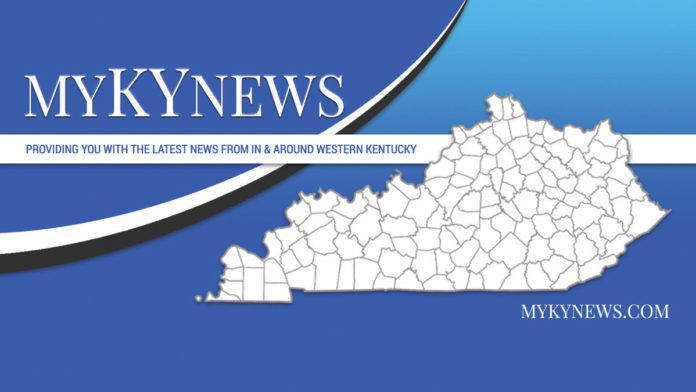 The Muhlenberg County Humane Society is turning to the public for their continued support. "We're really full right now," says shelter director Janetta Smith. "We have about fifty dogs and twenty cats." The shelter typically brings in close to 100 animals each month. Last year, around 1,200 pets passed through the shelter before about 750 were sent to rescue and over 300 were adopted by their forever families.
To help provide for the animals in their care, the Humane Society asks the public to consider making a monetary donation or donate supplies. The shelter has an extensive wish list of cleaning supplies, dog and cat food and treats, cat litter, toys, food/water bowls, pet beds, collars, and leashes. Currently, the biggest need is for dry dog food and cat litter.
This Wednesday, 20 percent of all Huddle House sales from 4-8 PM will benefit the Humane Society. Another fundraiser is planned for April 25, when an annual pancake breakfast will be held at the McDonald's in Greenville. "I thank the public for the recent outpouring of donations. With recent vet bills coming in from animals like those in the husky case, we couldn't take care of them without your support."
Volunteers are always appreciated. "People think they have to call first, but we always welcome volunteers. You can come in anytime," Smith says. Volunteers play a large role in socializing animals, which makes them more comfortable around humans, and adoptable.
Laura Rogles began volunteering regularly at the shelter in 2016. After seeing a post on the shelter's Facebook page about an injured dog named Wally, Laura went to the shelter the very next day to adopt him, despite his injuries and initial prognosis of having six months to live. Wally and Laura went on to have six more years together. "Through that beautiful chaos, I learned what the world of animal rescue truly looks like. What started with a single Friday visit to volunteer very quickly progressed into an obsession," Rogles says. She now volunteers at the shelter at least twice a week, walking as many canine residents as possible.
Rogles encourages everyone to volunteer, noting that while many say they would be crushed seeing the animals at the shelter, volunteers step up and make a real difference in the animals they interact with. Rogles says that "…the fabulous part about any animal shelter is this: You decide how to serve. Do a load of laundry, clean a kennel, bring a bag of dog food, take picture of the ones who touch your soul just that little extra and post it on social media." If volunteers don't know where to start, Rogles recommends coming in and grabbing a leash. "Start by walking one dog, and I promise, you won't stop there."
Smith encourages the community to consider adopting one of the shelter's longtime residents. Several dogs have been sponsored, which means their adoption fees have been reduced. Smith notes that potential adopters will still need to submit a background check and application, and there is still a $25 adoption fee. These sponsored dogs, "…will be completely vetted, fixed, and microchipped," Smith says.
When asked what she wants the community to know moving into spring, Smith says that, "One cat turns into multiple cats. Get your animal fixed." Bowling Green is currently offering a $10 "Pitty Kitty Spay/Neuter Special." Henderson County also has a low cost spay/neuter initiative called SNIPZ.
The Muhlenberg County Humane Society is open to volunteers and to the public during their regular operating hours of Mondays, Tuesdays, Thursdays, and Fridays from 11AM-4PM and Saturdays from 10 AM-2PM.